I am tempt to say that this is the best vintage shop in Amsterdam, but sadly it seems more likely to say the best vintage ...
museum
- because actually it is far too expensive (70
€
for a 60s blouse, 150
€ for a rather simple dress
...) but I could have spent hours there just admiring the treasures!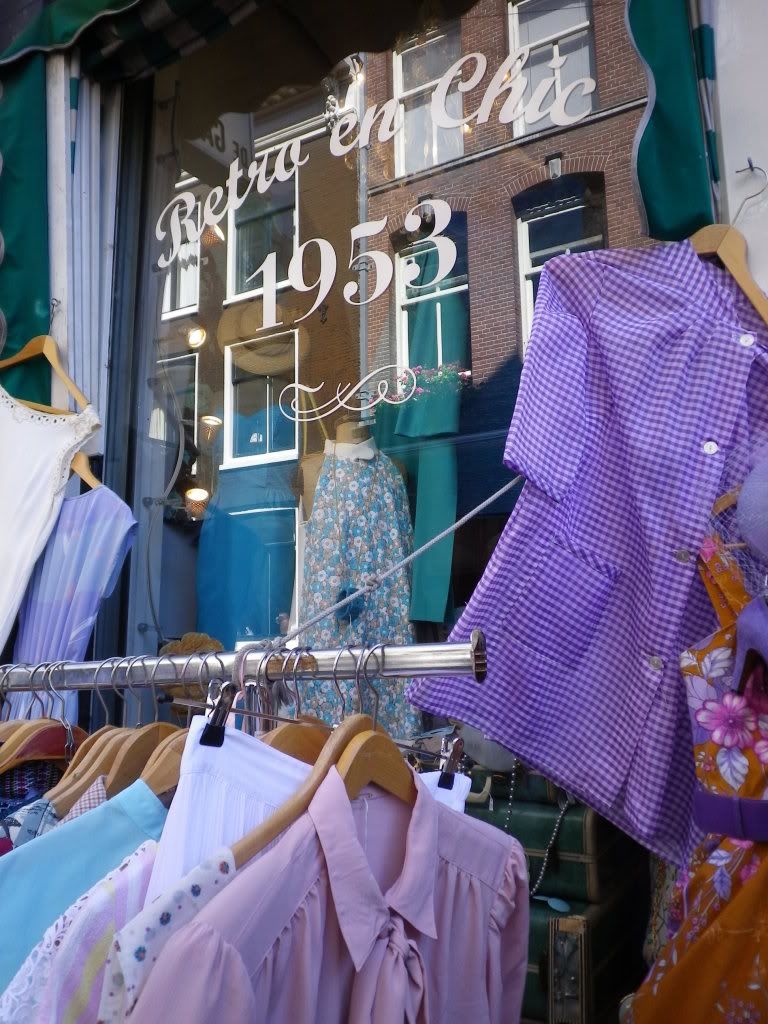 Ready to go in there? Well, then follow me ;)
It felt like entering my personal idea of heaven!
All those cute dresses! A 50s frock hanging next to a "downton abbey" gown!
And oh my favorites: the cabinets filled with antique obects!
I am still in love!
So if you visit Amsterdam go there (
here is a link
) and be prepared to fall in love! Maybe you have to part (like I did) heart broken, because you could not afford your favorite treasure, but I assure you, its worth a visit ;)
And if you have money you want to spent on something beautiful, you will find it there for sure!